ICCA Central European Conversations: Virtual Chapter Meeting (4th Edition)
Sep 8, 2020
After three successful editions of CEC virtual chapter conversations, ICCA Central European Conversations: Virtual Chapter Meeting (4th Edition) will be held on Thursday, 10th September 2020 at 15:00 – 16:10 CET.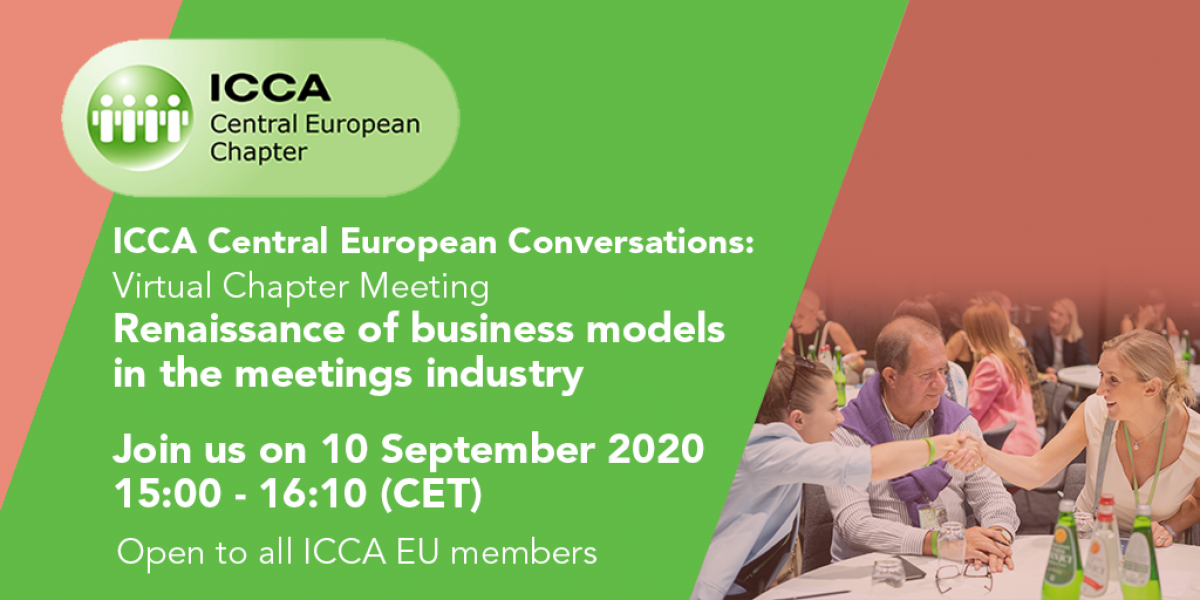 Topic: Renaissance of business models in the meetings industry
Summary: People tend to use the same business models for decades. But, clients are changing and the business environment is changing. Those that are most proactive and innovative will lead the way to positive change. Did hotels spend time to define new business models? Will convention centers introduce additional values to the market? Is "green" new "white"? Is it true that 93% of our communication is body language? We will try to answer these 3 questions.
Program:
15.00 – 15.05 Welcome note, Karina Grützner, CEC Chapter Chair
15.05 – 15.20 Small talk on big new models for hotels. Guest in the studio: Djordje Petrovic, Director of Sales, Mona Plaza Hotel Belgrade Moderator and case studies presenter, Igor Kovacevic, CEC Deputy Chair
15.15 – 15.30 Change is constant - a conference in the year 2030, Thorsten Hilber, Director of Business Development EMEA, Ungerboeck
15.30 – 15.45 Storyteller of the 4th industrial revolution, Guest in the studio: Marko Stojanovic, President, World Mime Association
15.45 – 16.00 Behind the scene of "green" studios with Milos Dimitrijevic, Miross PCO/DMC
16.00 – 16.10 Farewell with Karina and Igor
Looking forward to seeing you there!
You might be interested in: