KUDO, world's leading online multilingual platform now available at Miross
Jul 8, 2020
Meet globally, in your own language. KUDO streams real-time interpretation to your web meetings and live conferences, so everyone can speak in their native language.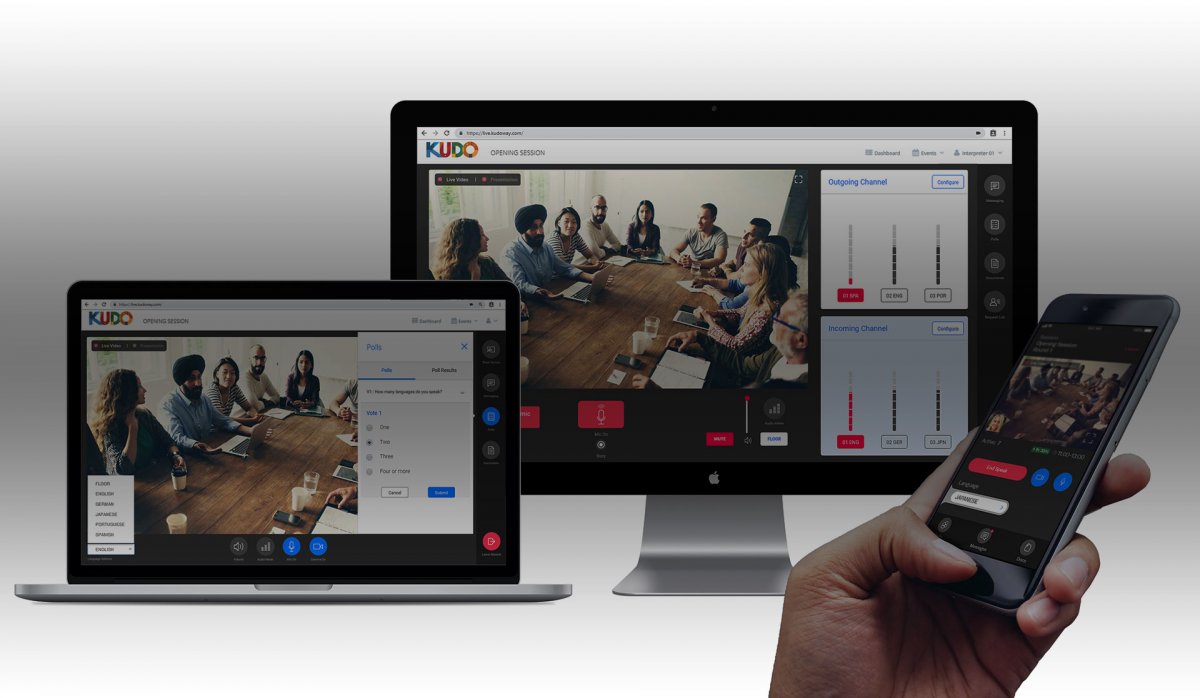 KUDO's cloud-based platform allows people and businesses to meet and collaborate more effectively across geographic and language barriers in easy to use and secure environment with the highest quality video and audio.
All parties can join meetings and conferences, speak in their own language and have foreign delegates' conversations interpreted in real-time by a professional interpreter from a remote location in our studio.
It's like being at the United Nations, with a "choose your language" switch for your earphone.
Key features:
Join from any smartphone, tablet or computer
No plugins necessary
Free app available for iOS and Android devices
Language Selector. Collaboration in multiple languages
Accommodates any language
Instant feedback from the audience
Best look with 1080p75 resolution
Intelligent audio feedback
Screen and files sharing
Your data is safe with 128-bit encryption
Join us and find out why worldwide industry leaders choose KUDO as their online multilingual event solution.
You might be interested in: